A friend of mine was selling some of his Intellivision collection and I just couldn't help myself. I'm now at 77 CIB games.

Picked up this lot for US$350. It's a hell of a lot of cash but check it out, just a couple of the games are worth the price of admission.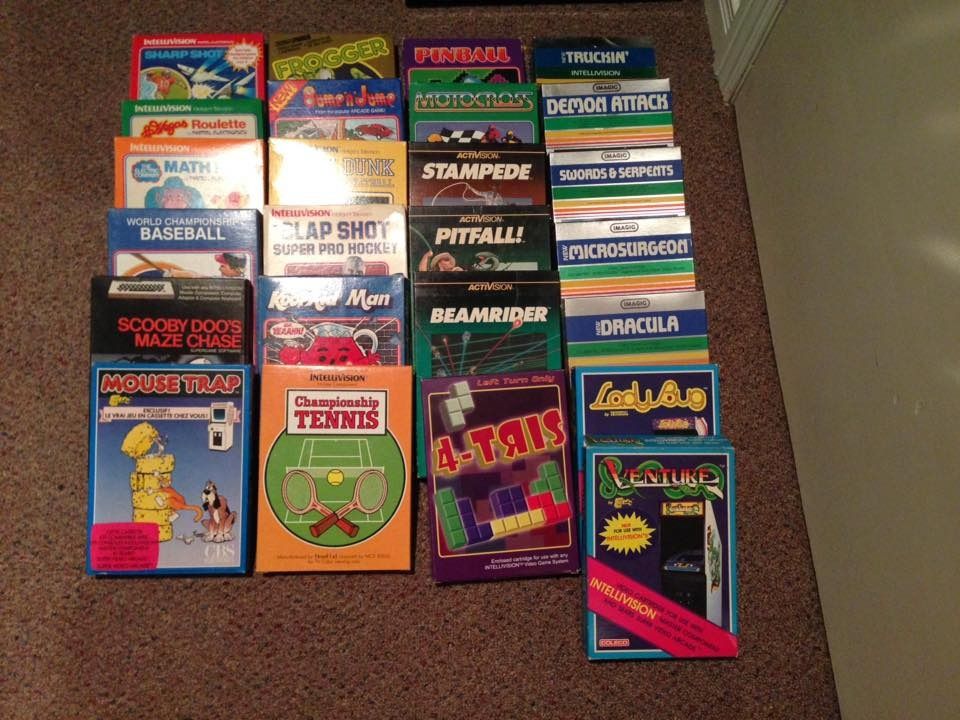 Dracula and Lady Bug are sealed! All the games are complete with overlays and manuals and in mint/near mint shape.

Can't wait to play some of these!