Bear with me, I'm not sure what I'm doing. This article on some very classic hot rods piqued my interest:
http://www.automobil...ours-delegance/
The "Reactor" in the article gave me a feeling of deja vu. i know I've seen it before.
Sure enough, the article mentions how this car was used on several classic TV shows, such as Star Trek, Batman, and "Bewitched".
Here it is as the "Jupiter 8" from the Star Trek episode "Bread and Circuses":
Not from the actual episode, but a pretty cool picture of William Shatner in costume with the car.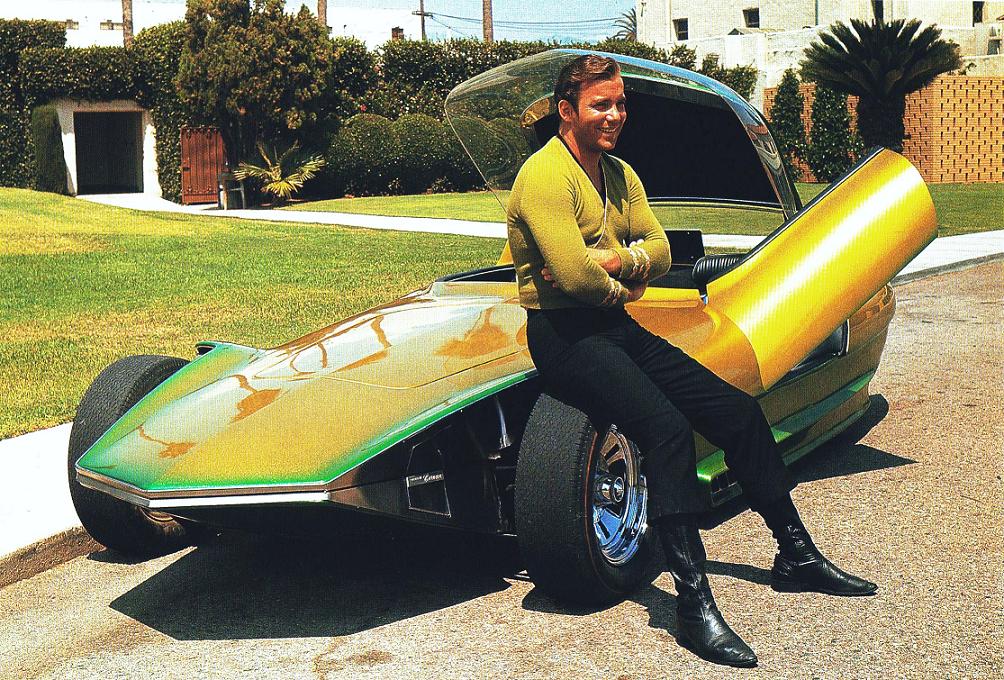 And here it is as Catwoman's car on Batman, dressed up with ears, tail, and muzzle!
And on Bewitched. Cool car, and the good Darrin (Dick York)!
I know a lot of really cool custom cars were used on a variety of old TV shows and movies, and I'm hoping we can post pictures of those cars here.
Edited by RickR, 18 October 2017 - 10:29 PM.