#PA2026, Published by Atari Corp.
In this episode , I cover one of the most popular games for the Atari Lynx, Xenophobe, released by Atari in August of 1990. Included is a complete rundown of the gameplay, music, and sound effects for Xenophobe. I also highlight a few reviews of the game, some information about the prices that collectors can expect to pay for a Xenophobe cartridge on eBay and other retailers, some trivia and fun facts about the game, and some very welcome feedback about the game from some of my loyal listeners. So charge up your fists and phazers and lets kick some Xeno butt!
XENOPHOBE VITAL STATISTICS
Release Date: August of 1990
Initial retail price: $34.95
Cartridge: Stereo curved lip-style cartridge. I think it is 128k, but I cannot find confirmation of that.
Genre: Side-scrolling/platform multi-level action shooter for 1 to 4 players using the ComLynx cable.
Screen/playfield orientation: landscape (horizontal).
Based On: Xenophobe arcade cabinet (1987) by Bally Manufacturing Corp.
Other Ports: The Commodore Amiga, the Amstrad CPC, the Atari VCS (2600), the Atari 7800, the Atari ST, the Commodore 64, the Nintendo Entertainment System, and the ZX Spectrum.
Levels: 23 single or multi-floor space stations.
Carton:  Full-color standard-tab regular-size carton (5 3/8" by 4 3/8" by 7/8")
Manual: A 24-page (including front and back covers) stapled regular-sized booklet manual in monochrome, measuring the usual 4 7/8" high by 3 ¾" wide.
Languages: As far as I can determine, the manual was available in the U.S. in an English version only.
XENOPHOBE  CREDITS
Developer: 
Epyx, Inc.
Licensee:
Midway Manufacturing Co.

Programming: 
Gil Colgate

Art: 
Phillip Vaughan

Sound: 
Christopher Grigg

Testing: 
Thomas MacDevitt
, 
Tom Schumacher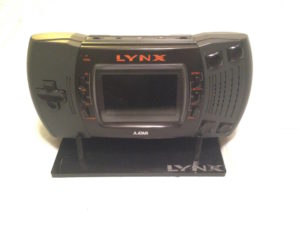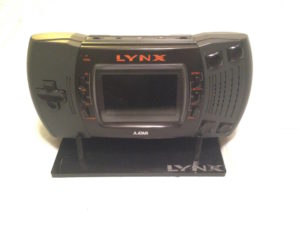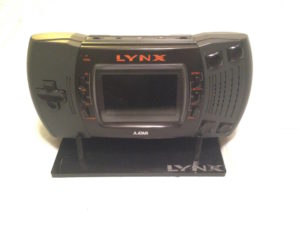 LYNXED IN

Collection Tracker Now Available!
Igor at Atari Gamer has done a fantastic job at creating and implementing a new tool for us collectors: The Collection Tracker will record, track and complete your Atari Lynx collection. All of the game database entries are available for tracking your carts, boxes, manuals, and posters, or whether you have a given game new in the box (NIB). You can also track the health/condition of the boxes, manuals, and posters. It's a really cool tool for knowing what you have (or still need to get) in your collection. And it provides a handy (see what I did there?) stats-at-a-glance box. Best of all, it doesn't require any logins or passwords to use it. Please be sure to check it out here.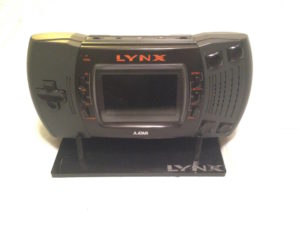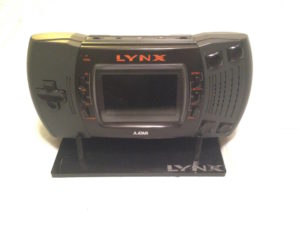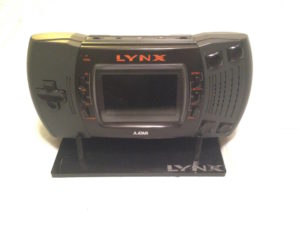 LYNX LYNKS
Information about Xenophobe:
Atari Age title info/rarity guide for Xenophobe
Atari Gamer title info/rarity guide for Xenophobe
Digital Press title info/rarity guide for Xenophobe
Wikipedia article about Xenophobe
Moby Games article and hint guide about Xenophobe
Giant Bomb article about Xenophobe
GameFAQs article for Xenophobe
Preview by Electronic Gaming Monthly Issue #10/Atari Adventure insert (March 1990)
Preview by Electronic Gaming Monthly Issue #12/Atari Adventure insert (May 1990)
Preview by Electronic Gaming Monthly Issue #14/Atari Adventure insert (July 1990)
"Atari Lynx Hint Book", published by Atari in 1993 for Lynx game developers (game strategies for Xenophobe can be found on page 67)
Reviews and ratings for Xenophobe:
Review by Electronic Gaming Monthly (Issue #14, July 1990)
Review by Computer and Video Games Magazine (January 1991)
Review by Les Ellis at Raze Magazine (February 1991)
Review by Keita Iida at AtariHQ
Review by Robert A. Jung at IGN (1999)
Review by Trixter at MobyGames (2003)
Review by Patrick O'Connor at DefunctGames (2005)
Review by DANIEL Thomas at Vol. 4 (2006)
Review by Darran Jones at RetroGamer (2008)
Review by Pluvius at GameFAQs (2008)
Review by Brian Thomas Barnhart at Atari.io (2016)
Review by Jon Mc at Atari Gamer (2018)
YouTube videos about Xenophobe:
Lynx Lounge Review (Brian Thomas Barnhart)
Playthrough (187 Productions)
Playthrough (StaxX28)
Playthrough (TotallyRadicalRetroGames)
Playthrough (World of Longplays)
Playthrough and Review (Louis Gorenfeld)
Playthrough/Final Boss (Zonelynx Atari)
Retailers Selling Xenophobe:
None Available
Resources for Atari Lynx Console/Game-Related Collecting Materials/Tools:
Resource: Game Boy Color cases for Atari Lynx cartridges from Joom
Resource: 2 1/2" coin storage sheets from Amazon
Resource: Atari Lynx regular-size game carton sleeves from RetroGameFreak
Resource: Atari Lynx large-size game carton sleeves from CollectnProtect
Resource: Building a custom Atari Lynx game carton shelving unit from AtariGamer
Resource: Atari Lynx II display stand from Etsy
Other Lynks:
AtariGamer.com (Thanks to Igor for incorporating The HandyCast into his excellent website!)
Retro Video Gamer Forums (Thanks to TrekMD for helping to promote The HandyCast on his wonderful forums!)
Antic: The Atari 8-Bit Podcast (Thanks to Brad Arnold, Randy Kindig, and Kevin Zavitz for the shoutout about The HandyCast in Episode 50!)
The Atari 2600 Game By Game Podcast (Thanks to The Podfather himself, Ferg, for encouraging his listeners to check out The HandyCast in both Episode 151 and Episode 154!)
The Atari Jaguar Game By Game Podcast (Thanks to Shinto for encouraging his listeners to check out The HandyCast in Episode 22!)
Please Stand By (Thanks to Zerbe and Ferg for helping to promote The  HandyCast on several episodes of this fun-to-listen-to show, starting with Episode 60!)
The RCR Podcast (Thanks to the Retro Computing Roundtable: Paul Hagstrom, Quinn Dunki, Jack Nutting, and Carrington Vance, for highlighting The Atari Lynx HandyCast in Episode 167!)
Interview with LX (Alex) Rudis at The Atari Times (2002)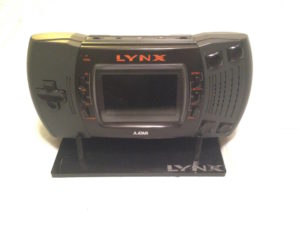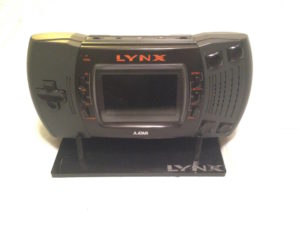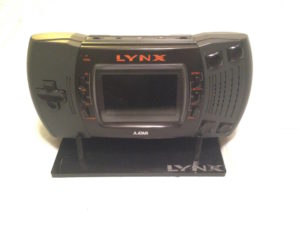 ACKNOWLEDGMENTS
Thanks go to everyone who contributed feedback about Xenophobe for this episode; I really appreciate it!
Also, I would like to thank the Free Music Archive for the following musical artists and songs that were used in this episode under the Creative Commons License: "8-Bit Core" by Tagirijus (opening and closing theme music), along with "Catching Rays," "Starlight," "The Dead of Night," "Sleep Tight, Sweet Dreams (Don't Have Nightmares)," and "Into the Ether," all by Psychadelik Pedestrian.
I would especially like to thank Shinto for submitting his memories of various Atari Lynx games he's owned in the past to The Atari Lynx HandyCast...they are greatly appreciated. And you should all check out Shinto's wonderful Atari Jaguar Game by Game Podcast

; it's definitely worth listening to, even if you don't own or have never even seen a Jaguar console. You can find it 

here

.
Many, many thanks also go to Zerbinator for his continued support. His encouragement and expertise are very much appreciated by me. You can find all of his fun-to-listen-to podcasts here, including my favorite, Please Stand By.
Finally, my thanks to Ferg of The Atari 2600 Game by Game Podcast. His inspiration and dedication to covering every game cartridge ever made for the Atari 2600 (I think over 1000 of them!) is what gave me the courage to begin this podcast. Please, check out his don't-miss podcast, even if you're not an Atari 2600 collector; or at least visit his website here.
I hope you enjoy this episode of The Atari Lynx HandyCast.
-Mark
Next Episode: "EPISODE IN01: Interview with Chuck Sommerville & LX Rudis" (available August 2018)