I bought this prototype game and brought it with me to the 2014 Houston ArcadeExpo to play.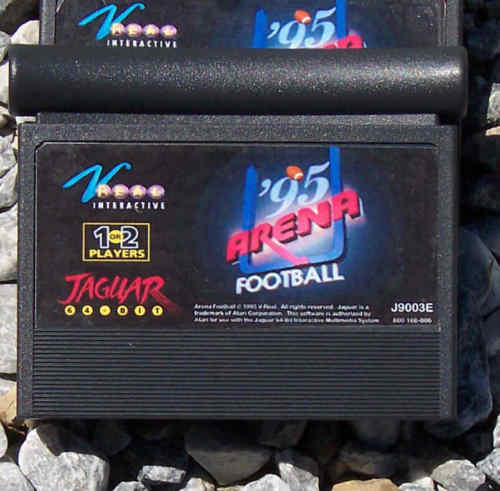 I played a couple of times early Friday morning......its not a complete (playable) game. To which I was really disappointed in it. The graphics were great.....only 2 of the AFL helmet colors in the menu were correct - all of the others were white with the correct logo on them (as if they didn't finish that part), no matter which home team you chose, it was always the "Albany Firebirds" field (endzones), you could call the play but had no control of any players (similar to the old NFL Head Coach for PS2 or Xbox), etc etc
I did shoot some video of the game play - I have to review it to see if I had the camera positioned just right to see it.
The guy who actually brought the Jaguar to the show had Tempest 2000 along with a rotary modified controller. I did enjoy the Tempest 2000 with that modified controller!!!